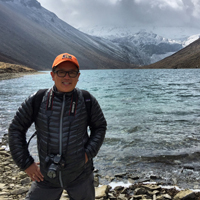 Rooted in Bhutan, The Noble Traveller is a family run adventure company founded by Sonam Y. Dorji, a native of Bhutan and Dhamey Tenzing Norgay, son of the legendary Tenzing Norgay Sherpa.  Our focus is on creating and executing custom private journeys to Bhutan for our guests.  We also extend our support and services to like minded International Adventure Travel Companies looking for a local partner in Bhutan.
There are a few rare journeys that we embark on during our lifetime, not just simply a vacation, but a journey for personal growth – to enrich one's inner self through interaction with people and cultures from distant lands. We believe that Bhutan is one such destination and we are here to create the right environment for you to experience the best out of your journey.
Over the years, we've had the opportunity to host so many travellers from around the world, some beginning their life journey and discovering themselves, while others who have reached the peak of their career and seeking a new kind of adventure.  For us, the most rewarding experience has been the friendship we've nurtured with our fellow travellers.  I hope you'll take the time to read some of the comments of our past and recent Travellers.